Don't be afraid to read this post — nothing costs more than $40, I promise!!  I just thought I'd share some of my new favorite additions to my wardrobe — mostly shoes.  Gotta love getting new kicks!
Let's start with these shoes that I bought at Target earlier this spring and blogged about here.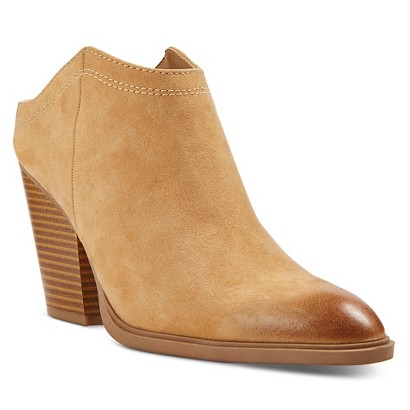 They have been a great transition shoe for those unpredictable spring days.  They keep my piggies covered (which is also convenient for those days I am in desperate need of a pedi) but they still have that spring vibe with the low back at the heel.
But now that it's almost the end of May and summer is on my brain, I'm ready to add some cute sandals to my line-up, and Target has done it again for only $20!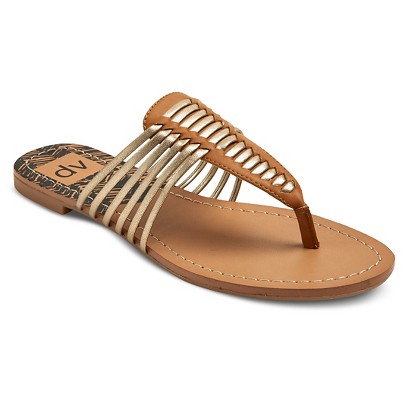 I love these flips with the combination of leather and gold.  They also come in black/tan and white/tan.  I went with the gold because I think it's a great neutral and will look good with a lot of different colors.  I plan on wearing these with shorts, cute sundresses or even a maxi dress (if it's not too long on me — I'm a shortie).
I also bought these huaraches from Target.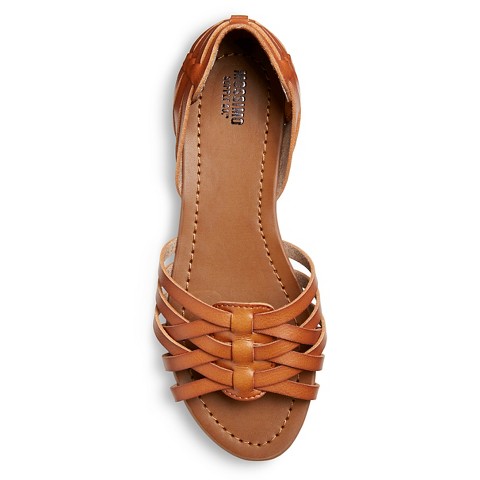 If you grew up in the 80's, everyone seemed to have a pair and I've been seeing similar shoes like these all over the place.  I've worn mine with cuffed jeans and a gingham shirt and as it gets warmer (and my legs get some color) I am sure I will wear them with shorts and skirts.  Besides being super cute, they're surprising comfortable.  I wore them for about 5 hours last weekend, and my feet didn't hurt at all.  These are cognac but they also come in black too.
My favorite edition to my spring/summer shoe rotation would have to be these espadrilles.
Again, another shoe that I owned in the 80's and back in style again.  I guess I shouldn't be surprised.  Shoe styles like huaraches and espadrilles are timeless which is always in style.  They also come in pewter.  These are super cute and amazingly comfortable.  There's some kind of cushion in the insole and it's cloud-like.  Really.  I mean it! Walkin' on air-like. I've worn these with printed capris to school and with my very favorite pant of the spring–
These jeggings! (From, where else? Target!)  In person, these are a darker olive color and more cropped.  I have washed/dried them a few times and I admit, I am not one to follow labels so maybe mine shrunk a little in the wash? Anyway, they are the perfect length for me now, hitting above my ankle.  They are also really comfortable with just the right amount of stretch so they don't get sloppy-baggy at the knee.  I can't take them off!  They're my "magic pants."  You know what I mean?? They're comfortable and stylish and flatter in all the right places.  Triple win.  I have worn them to school on Casual Fridays, with, what else?, my espadrilles, but I've also worn them to church with pointed flats and a sweater.  This summer, I imagine wearing them with a cream, lacy tank or printed sleeveless shirts.
I love them so much I recently bought a pair in white.  I have seen so many looks styled with white jeans and since I loved the fit of these pants, I thought it might be the right time to try a pair of white jeans for myself.
I bought this shirt from JCrew factory.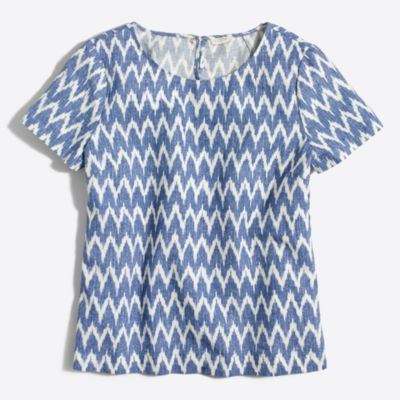 I love the print and how light-weight it is.  Even though it's linen, it doesn't seem to wrinkle easily which is a big plus.  JCrew Factory tends to run large in size for me, but I found this shirt to be right on size or even a little small.  The fit is boxy and hits right at the hip.  I've worn it with my fav olive jeggings but also have dressed it up with navy, cropped dress pants for work.  It was 50% off when I purchased it which made it about $32 which is a little more than I typically spend on a shirt but it is versatile. Since I know I can dress it up or down, I don't mind spending a little more (for me) because I know I will wear it a lot.  And for those of you who are print-shy, to me, this reads more like a neutral.  Don't be nervous my friends.  Whatever the bottom, this top will work.  Trust me. Plus, it's easy to style; I have worn both a yellow tassel and turquoise bead necklaces with it and they both look great.
Speaking of sales, I'm waiting for the next JCrew Factory sale because I have my eye on these beauties…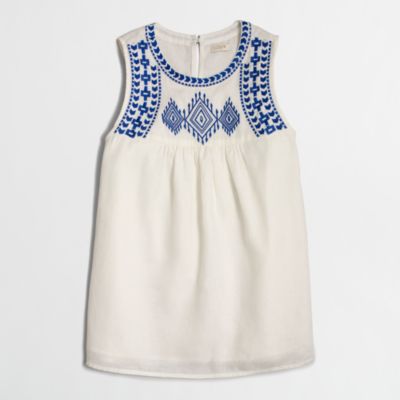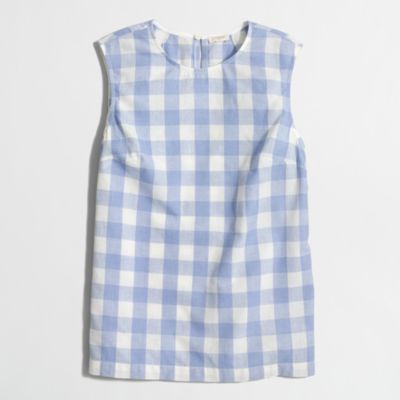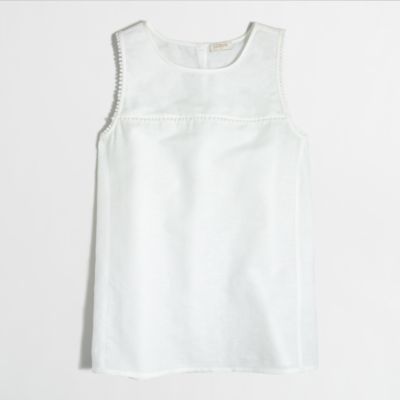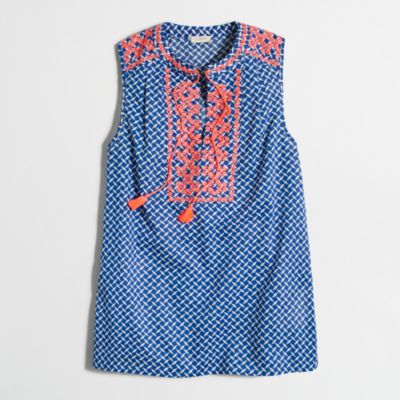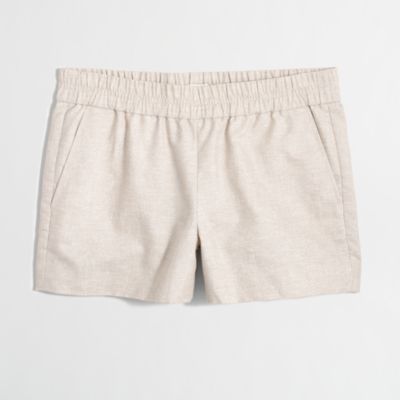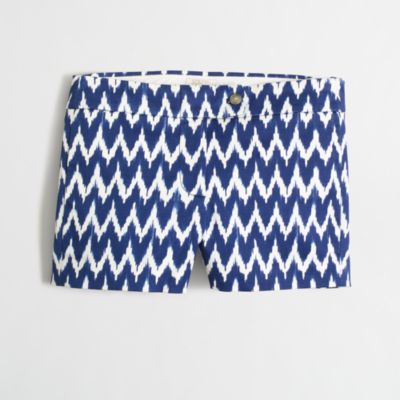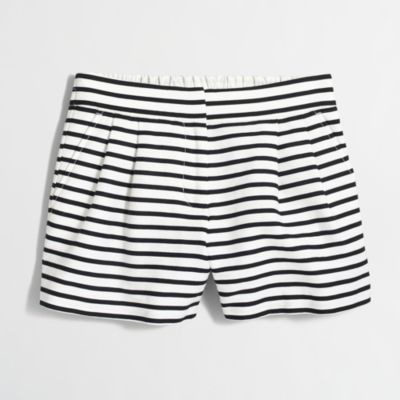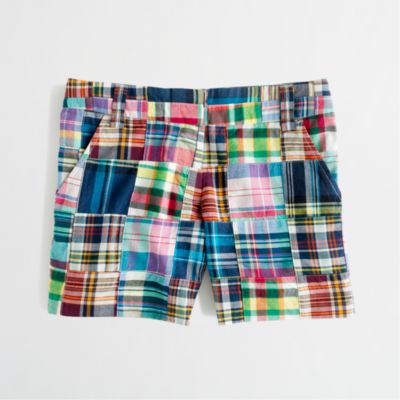 I'll let you know when that happens because if you're like me, you love a bargain!!
Happy, happy, happiest weekend to you! Enjoy every second!
xoxo-Angie